Back to the roots
Leipzig, March 22, 2023 – expertplace solutions GmbH announced today that it will return to its roots and revert to its original name, Ceiton Technologies GmbH.
Hello Gottschedstraße 9
Bye Bye Dittrichring! We have moved within Leipzig to a beautiful villa. 🎉🥂
NAB Show 2022
Impressions from our visit of the NAB Show in Las Vegas. We are back now with a lot of inspiration for CEITON's further development. 😊
MDR adopts our digital time tracking module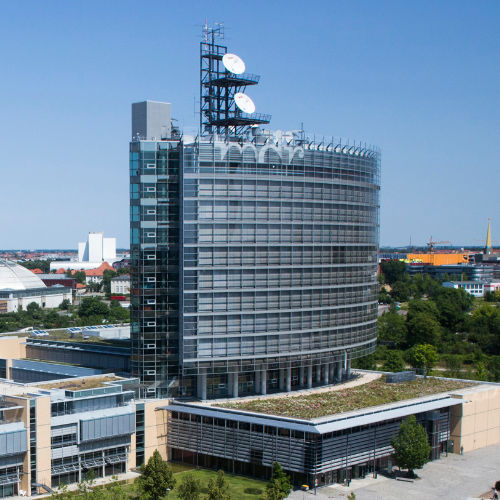 The Central German Broadcaster Mitteldeutscher Rundfunk (MDR) has been using CEITON for numerous years. In early 2021, they also started deploying our module for mobile time tracking.
Photo © Jehnichen, Mitteldeutscher Rundfunk
Extended cooperation
We are pleased to announce that Rai, Italy's public broadcaster, has extended its cooperation with us and our partner Accenture for another 5 years. At Rai, 800 schedulers use CEITON to assign and manage the activities, tasks and shifts for over 5,000 employees.
New users
Central Germany's largest media service provider Media & Communication Systems (MCS) GmbH Thüringen has chosen CEITON as their scheduling system. We are very much looking forward to the cooperation the new users.
Latest from the CEITON blog