IBC 2018 | Let the work flow
Summer greetings from Leipzig. Have you already planned your visit to the IBC 2018 in September? No? Then let us tell you what the hot topics of the IBC are and why you should visit us.
At the IBC 2017 we impressed many customers and prospects with our new products and our large new look booth. In 2018 we will be back at IBC in Amsterdam along with more than 1,700 exhibitors presenting their products and innovations at the largest media fair in Europe from 14th to 18th of September. This year at a new location (booth 3.B27), we will again be showcasing a live experience of our workflow and scheduling software.
New Features and Functionality
During the many conversations last year, customers and prospects brought up many interesting ideas and questions. They pointed in which direction the market is moving, what they need, and what will be important for the media industry in future. We benefited from those conversations last year and were able to implement a lot of those new concepts.
So we'll bring many new features and great functionality to present at the IBC 2018 – this much we can say. Look out for the details in one of our next newsletters: Subscribe to our newsletter right away so you don't miss anything before IBC 2018 even starts!
In the Midst of Media Turmoil
We are looking forward to five exciting days in Amsterdam and hope to meet many of our customers and new prospects. Our booth number 3.B27 is located at the intersection of two main aisles in the middle of hall 3. As a broadcast solutions provider we are right at the interface between content solutions for production and system solutions for mobile TV – just like our workflow and scheduling software CEITON!
CEITON combines the planning, controlling and billing of business processes and projects with the planning of staff and resources. It is web-based and globally available. On one single user interface, customized workflows help you manage complex international projects starting from the customer inquiry to the project planning and allocation of tasks, all the way to the billing. Automated communication lines avoid errors and optimize costs and time.
The Future of the Media Industry
With topics around AI, VR and 5G, the IBC 2018 is preparing for the new era of broadcasting. That is: TV goes online. Even more than last year, mobile content, streaming and TV on demand are in focus, but UHD and cybersecurity will also play a major role.
Cybersecurity is also a main topic for us as our system handles our customers' highly sensitive data on a daily basis. Here we also benefit from our customers in the banking sector, who perform regular penetration tests on our software. In addition, CEITON runs an automated daily backup of the entire system, so that in the improbable event of a failure, everything can be quickly recovered.
For streaming services, producers, and broadcasters of mobile content, CEITON is a strong partner because we are ready for digital production and distribution. The planning and controlling of production processes take place in real-time with CEITON from anywhere in the world. Our system automatically forwards tasks from workflow projects to our scheduling module for assignment to resources.
So we automate your processes and thus free up time for the really important tasks. If you would like to know more, make your appointment now and come and see us at the IBC 2018! We look forward to seeing you in Amsterdam!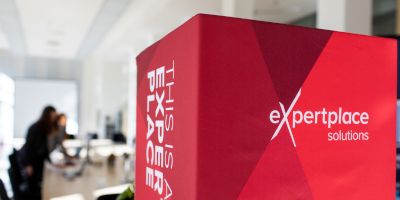 Blog by Mechthild Widemann