Lean processes and automatic backups
Data security is a highly topical and current topic. Automatic backup of databases and files can save you a lot of time.
Digital data is completely integrated into the modern world of work. In the digital, more and more data is stored in databases, on servers or in the cloud. But are they safe there too? If the hard disk burns out in the server, serious damage can be caused in the worst case scenario, because terabytes of important data are lost.
It's therefore worthwhile to make a daily or weekly system backup, so that all data is backed up and cannot be lost in case of system failure. But often the data used in the company every day is stored in many different places. Collecting all this data and making backups by hand takes a lot of time.
Larger companies usually use special backup programs to backup the system data. But as a company grows across multiple locations and across the globe, it becomes an increasingly complex undertaking.
When our customers optimize their processes with CEITON and the coordination tasks in the company are automated by our workflow software, most customers also want their daily backup to be automated.
For CEITON, this is just another workflow step in the overall process – for most companies, it's a big relief. All data used in the workflow and all related documents are stored in the system anyway and stored in the archive. CEITON automatically stores all data packages and used documents from the workflows and regularly backs up the database.
Since you no longer have to ask yourself every day whether you have already made the backup, you have your head free for more important tasks. And when the real thing happens and a server goes down, you do not have to worry, because with CEITON all workflows, documents and databases can be restored in time and you can continue to work as usual. This avoids delivery shortfalls for your customers and spares your nerves and those of your employees.
Want to know more? Just write us a short e-mail with the contact form and we will contact you.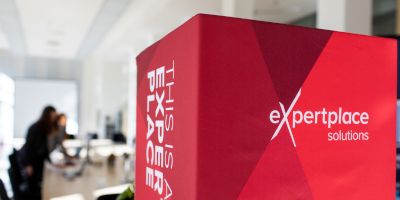 Blog by Mechthild Widemann