Compliance Experts at your place.
Compliance is a "must-have" today and tomorrow. We are all aware of the value and need of conformity in business that can leads to…
Sustainable growth
Consumer trust
Reputation
Product & Service quality
HOWEVER!
Do you know if you have the proper Compliance level in your business to achieve your goals? Do you have the right level of experienced Compliance managers in your organization?
If you faced…
Cyber attacks
Public authority's investigations
Floods of cease-and-desist letters
Product recalls or Service complaints
Penalties for violations
Limited resources and/or budgets
then…
Shouldn't you rethink your current Compliance status?
Our expertise and experience will help you solve the current status and prepare the future environment for your best possible Compliance level. Our commitment and in-depth industry know-how, with more than 10 years of expertise, is available in a modular system which we tailor to your needs. We speak and understand your language and translate conformity requirements to the best fitting solution. From IT, Procurement, Sales & Marketing, Product, Logistic, Industry 4.0 appliances to Finance and Senior Management Ethics.
We can also advise you on the introduction of a consent management system according to ISO 19600. With our many years of experience in the areas of personnel and direct placement as well as the transfer of employees, expertplace is also your competent contact when it comes to the placement of specialists and executives.
Our workflow and process management software platform can help ensure Compliance by automating adherence to defined standards and complete documentation for fulfillment. Our modular services of adherence are flexible, affordable and available on a project and/or on a continuous maintenance basis.
You prefer to outplace your Compliance activities? Our modular service can also help you in this area.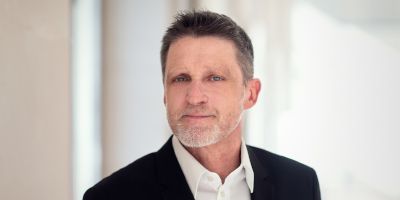 About the author Bernd Krechel
The graduate engineer in messaging technology, specialising in communication, has been a Managing Director and partner of expertplace solutions GmbH since 2013.